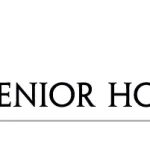 Artificial Intelligence Is Changing the Game in Senior Living
September 11, 2023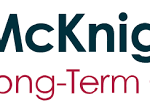 Majd Alwan, ThriveWell Tech's Chief Strategy Officer, Spotlighted in McKnight's Long-Term Care News Article
October 13, 2023
ThriveWell Tech, a leading healthcare technology solutions provider, is proud to announce the appointment of Mark Lacerra as Virtual Chief Information Officer (CIO).  Lacerra brings more than three decades of invaluable experience in the technology sector, with a stellar record of optimizing healthcare operations and fostering innovation.
"In this pivotal role, Mark will lead our IT division in strategizing, implementing, and managing cutting-edge technology solutions tailored to the unique needs of senior living organizations. With the increasing demand for advanced tech solutions in the senior care sector, Mark will play a key role in positioning ThriveWell Tech as a frontrunner in delivering state-of-the-art IT services," said ThriveWell Tech CEO Nick Patel.
His career has been marked by a commitment to aligning technology with business challenges and requirements to enhance performance and achieve defined goals. Lacerra's strong industry knowledge had enabled him to enforce robust security measures, streamline processes, ensure regulatory compliance, and fortify system security in the ever-evolving healthcare landscape.
"I am honored to join the ThriveWell Tech team and contribute to the advancement of technology in the senior living sector," said Mark Lacerra, new Virtual CIO. "Senior living communities play a vital role in our society, and I am excited to leverage the power of innovation to help them thrive in this digital age."
As a seasoned Virtual CIO, he has played an instrumental role in overseeing project planning and execution, vendor management, and team development. His expertise lies in team building and leadership, organizational change management, and the identification and mitigation of risks. Prior to joining ThriveWell Tech, Lacerra honed his expertise at ANATOMY IT, a leading healthcare-focused IT firm in New York where he strategically managed IT for multiple organizations.
Lacerra is set to lead ThriveWell Tech in delivering even greater value to senior living communities through enhanced IT solutions and strategic guidance. His appointment marks a significant milestone in ThriveWell Tech's ongoing commitment to revolutionizing the senior living IT landscape.
About ThriveWell Tech
ThriveWell Tech provides award-winning services that support healthcare industry operators with critical IT outsourcing, MSP, strategic advisory and implementation services. Based in Frederick, MD., ThriveWell Tech is a subsidiary of Asbury Communities, a leading not-for-profit system of continuing care retirement communities and related services.