Paving the Way for
Digital Transformation
Let ThriveWell Tech Give You The Competitive Edge in Aging Services
Is your senior living community future-proofed to leverage emerging health, well-being, and lifestyle technologies?
Does your current IT infrastructure allow you to quickly implement new consumer and health technologies and gain a competitive edge in attracting tomorrow's seniors? For more than 20 years, the MSSP (Managed Security Services Provider) services provided by ThriveWell Tech have paved the way for digital transformation in the senior living and aging services industries.
Maturity Levels for Senior Living Infrastructure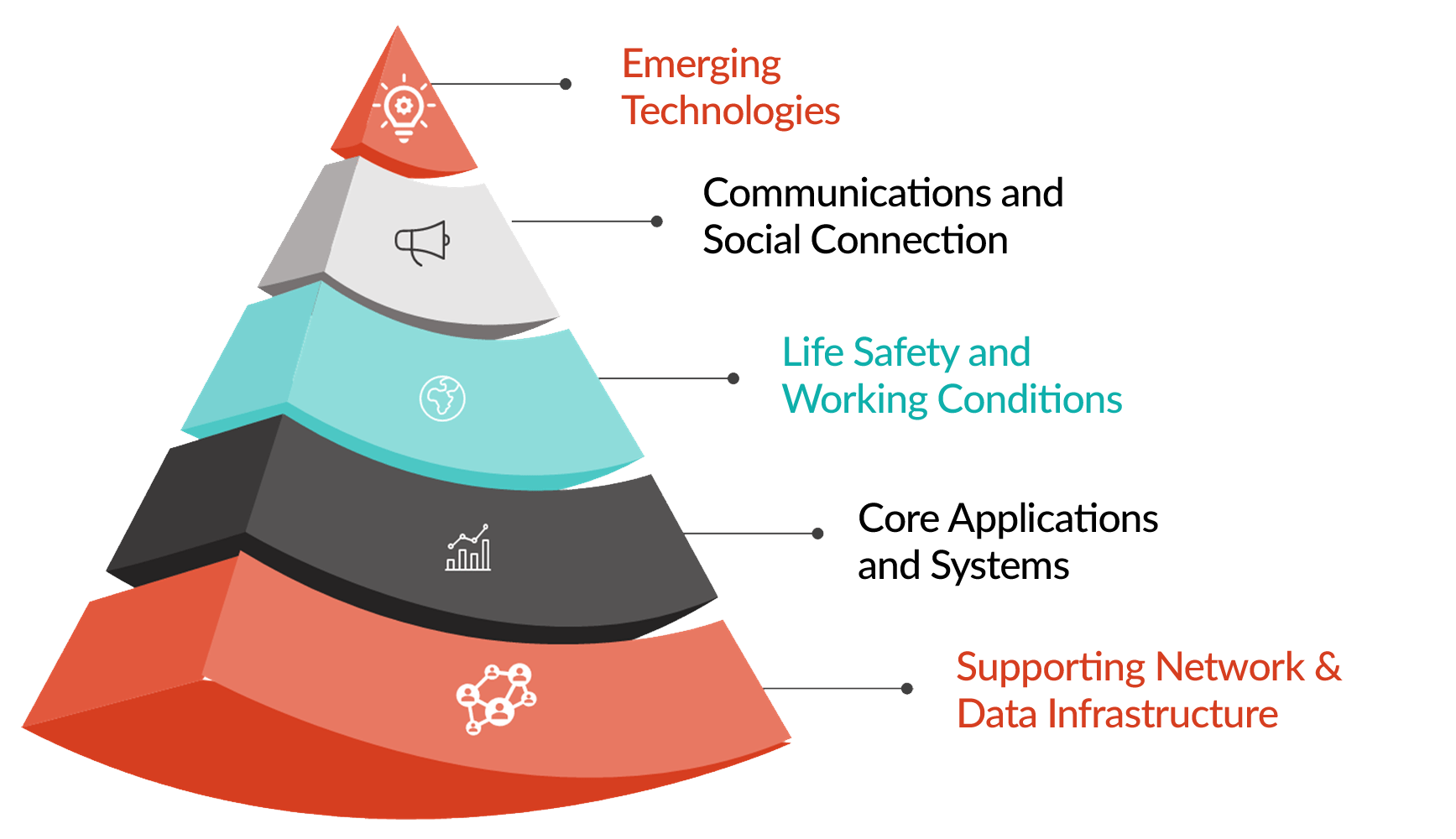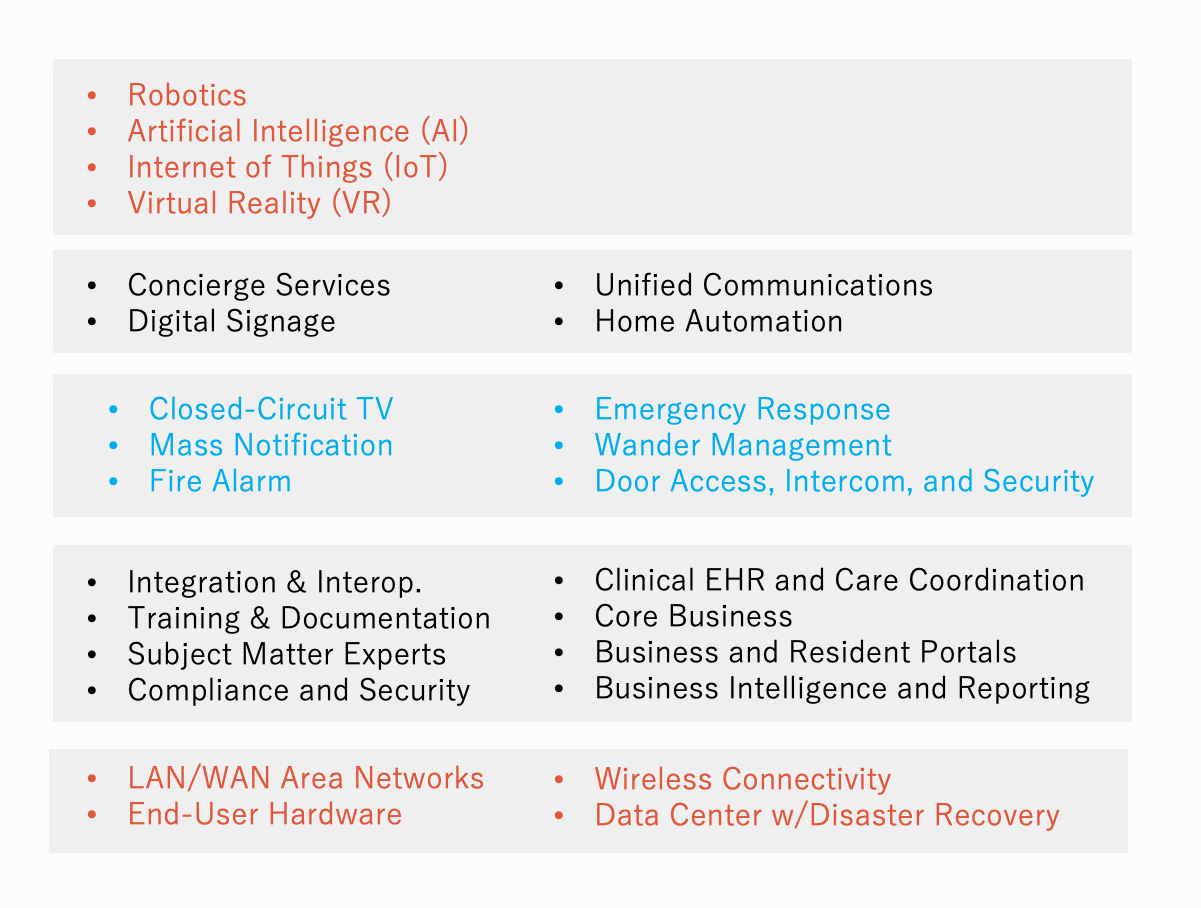 Smart Technology Implementation
Our experienced engineers can help you understand emerging 'smart' technology ecosystems and trends, including those that improve clinical decision making and enhance the sense of community, security, and quality of life for residents of your senior living community.
Digital Transformation uses technology to fundamentally improve services, security, and productivity in every level of your organization. This cultural-level transformation delivers significantly superior value to your residents, employees, management and partners.
The ThriveWell Tech team will walk you through the importance of infrastructure design in supporting prominent technology solutions and prepare your business to deploy smart technologies, including AI and predictive modeling.
Cutting-Edge Senior Tech Pilots
ThriveWell Tech has engineered and managed numerous senior health technology pilots, including a sensor-based monitoring technology pilot for Programs of All-Inclusive Care for the Elderly (PACE) participants.
Our experienced data engineers and leadership team have a depth and breadth of experience that is ready for any challenge, including building data lakes and custom dashboards to gather and analyze streaming data.

We are proud to be an AARP AgeTech Collaborative ™ Test-Bed Partner.
ThriveWell Tech is Your Solution for Future-Proofing Your Senior Living Community.