Protect Your Network,
Protect Your Foundation
Expert LAN/WAN Network Managed Services
How technology-ready is your network?
Senior living organizations have unique IT needs. Special attention must be paid to HIPAA compliance, cybersecurity, physical security, and network reliability. ThriveWell Tech offers network management services that can be crafted to your organization's specific needs, allowing the staff to focus on their residents and not on their IT infrastructure and ensuring your residents have reliable network access.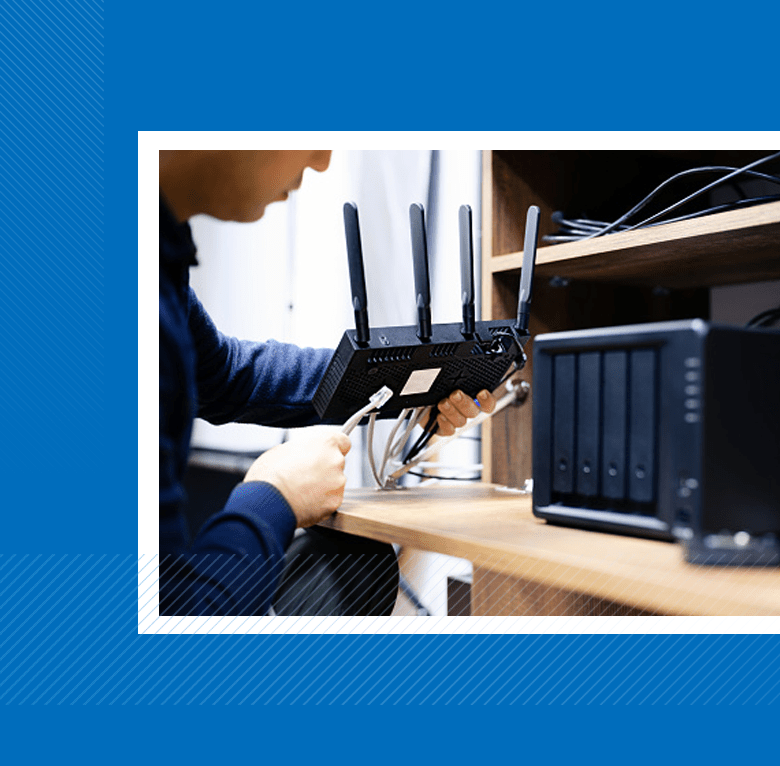 LAN Services
A local area network (LAN) is a collection of devices connected in a singular, limited location, like a home or office. A LAN may be larger or smaller, ranging from a home network with a single user to an enterprise network with thousands of users and devices.
LANs are comprised of cables, access points, switches, routers, and other components to establish connections. Devices may be connected to internal servers, web servers, or other LANs via wide area networks. The primary advantage of a LAN is that all devices can be used on a single Internet connection to share files, print to shared printers, and even be accessed or controlled by one another.
Managed LAN allows you to simplify your operations and maintain a reliable network without sacrificing your own resources. With our technical expertise in network design, planning, and management, we will keep you up to date on the latest technologies and provide strategic guidance to keep your business competitive.
Network Planning, Optimization, and Management
Hardware maintenance, updates, and configuration
Software maintenance, patching, and security management
Warranty management
Licensing and inventory management
Replacement, decommissioning, and upgrade planning
Network policy implementation

VPN and remote access management
Software maintenance, patching, and security management
Backup, redundancy, failover, and disaster recovery management
Budgeting and lifecycle management
Alert and monitoring implementation
End-to-end support 24 hours a day, 7 days a week, 365 days a year
WAN Services
A wide area network (WAN) is a collection of LANs or other networks that communicate with each other. The primary advantage of a WAN is that it allows work to happen anywhere. WANs are commonly used in offices, factories, medical facilities, and schools.
While latency and bandwidth constraints can impact performance in enterprise WANS, various optimization techniques include deduplication, compression, protocol optimization, traffic shaping, and local caching. Those techniques allow network bandwidth to grow and shrink as the network requires so that data transfers can happen efficiently.
Managed WAN ensures every person on your network stays connected. When you outsource your WAN management to us, you can rest easy knowing you can rely on your network's performance and trust your connection's privacy.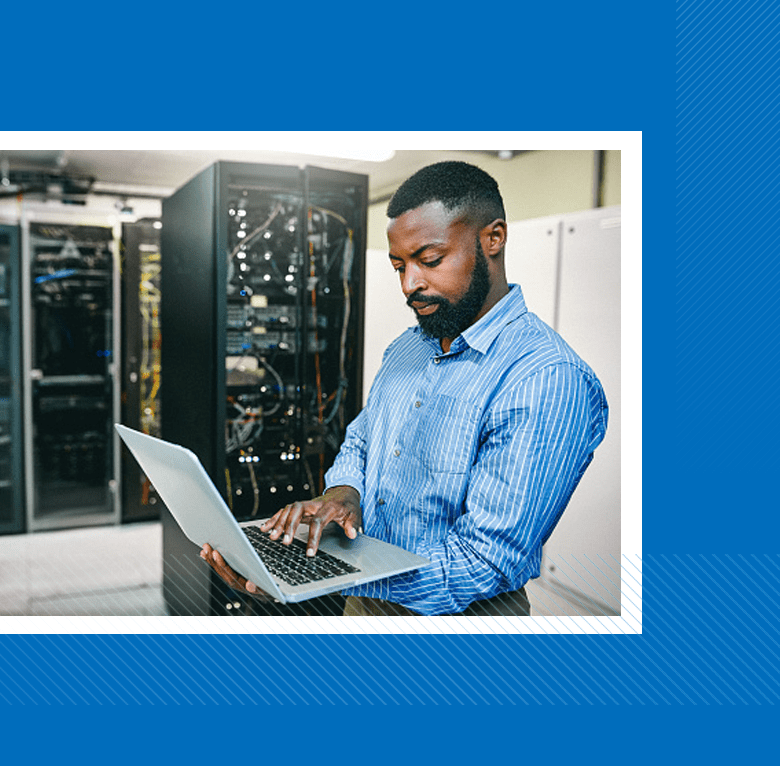 MSP
ThriveWell Tech helps you address IT advancements with our close-based Advanced Managed Service Provider (MSP) offering. This solution lets you focus on your business operations instead of your IT infrastructure.
AARP
ThriveWell Tech is a proud founding participant of AARP's AgeTech Collaborative™ platform. We support innovative AgeTech solutions that help empower people to choose how they live as they age.
"The experts at ThriveWell Tech seamlessly transformed our IT infrastructure. With outdated tech that our employees and community were struggling to use, we knew we needed experts in the senior living space. They took their in-depth experience and implemented it to overcome the challenges our residents and implementors were facing. Today, they remain an integral digital partner."
Karen Livingston
CEO of Brentwood Forest Senior Living Community